711 Pest Control Hobart: Your Certified and Local Pest Control Hobart Team With Eco-Safe Pest Treatment and Services
When people in Hobart have to call a pest control company, they always choose 711 Pest Control Hobart. We are a local and certified team with Eco-safe pest treatment and services. Our team for pest control Hobart Tasmania is fully dedicated to helping people in fighting against pests and protecting them, their families, and properties. Moreover, we have full control over pest treatment Hobart price and you will be amazed by our Pest Inspection as well as pest removal services. Residential pest control and emergency pest control services have been part of our business from the beginning and we have been adopting new things every year to upgrade our services.
There is nothing that you can expect for Hobart Pest Control and you will not get from 711 Pest Control. Our team can kill, remove, and treat pests like roaches, ants, spiders, possums, bees and wasps, rodents, moths, silverfishes, etc. We are ready in all terms to protect you and your property against pests.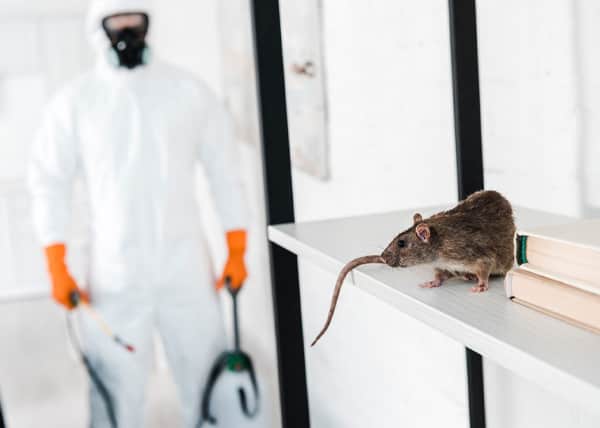 Service Without Hassall, We Are Hobart's Leading Pest Control Brand For 20 Years
Meet your true experts for pest control services in Hobart who have more than 20 years of experience in the work. We modify the solutions of pest control based on some special needs of our clients. Our technicians will work on the specific requirement of the pest problem. We understand that the wooden items of your home and workplace are priceless, and you can stay stress-free about these after hiring our Timber Pest Manager and Timber Pest Inspector. Our staff is fully skilled with pest technician courses to tackle all the quirky situations. We are certified by the Australian Pest Control Association Inc.
Our Foremost Pest Management and Treatment Service in Hobart
Our friendly staff will look at past issues closely and treat the inside and outside of your home and workplace as required. We will carry out the pest control work of your home and workplace. Our guaranteed treatments will make you feel relaxed and keep the pest issues nixed. We are always ready to give protection to our customers against common pests. We offer our customers exactly what they demand. Whatever pest problems you are facing, we have various suitable solutions for you. We are exceptional at pest control service with great quality and value. Contact us for the best pest control in Hobart for both inside and outside your home and office.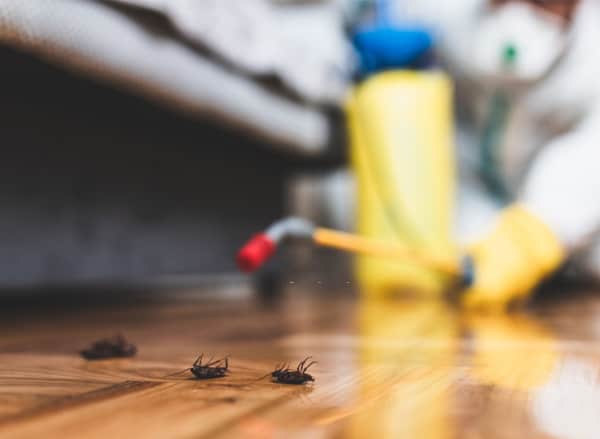 Protecting You and Your Family Against Harmful Pests Hobart's Family Owned Business
Our team for pest removal Hobart TAS is fully dedicated to helping people in fighting against pests and protecting them, their families, and properties. We are a family-owned business and we understand the level of protection and safety your family needs against pests. We have saved thousands of families in Hobart and we can protect your family and property as well.

Domestic Pest Control Service
Our pest treatment is perfect for all kinds of domestic pest control and inspection. We can remove and control more than 20 types of pests that may disturb and damage your daily life and property respectively. We can treat pests and treat properties to make them pest-proof.

Commercial Pest Management and Service
You can call us anytime for your commercial pest management services. We will be exceptionally good for all your demands. Our only work is to remove pests from your premises.

Termite Inspection Hobart
Call our Termite Inspection Hobart team if you want to protect your house against termites or want to confirm termite infestation as you have seen some signs of termite infestation. We can check every corner of the house and discover hidden termite colonies.t

End Of Lease Pest Control Hobart
Our Pest Control team is not only an expert in general pest control but also in End Of Lease Pest Control. Our team can clear all pests from your rented property you are going to leave and you will see that your landlord is satisfied with the level of cleanliness and pest control job done. We help get back the bond money.

Pre Purchase Pest Control
Before buying a new property, we understand that it is necessary to go for Pre Purchase Pest Control and you should also understand this need. We have the best team for Pest Inspection who can detect all pests present on a property and inform you in advance for your safety.

Possum Removal Hobart
Possum removal is not the work of everyone, so you can hire experts like us for the Possum Removal Hobart job. We know all the rules and regulations set by the government for the protection and release of possums in Hobart. Our experts will follow all those rules, then also we will make your property possum-free and possum-proof.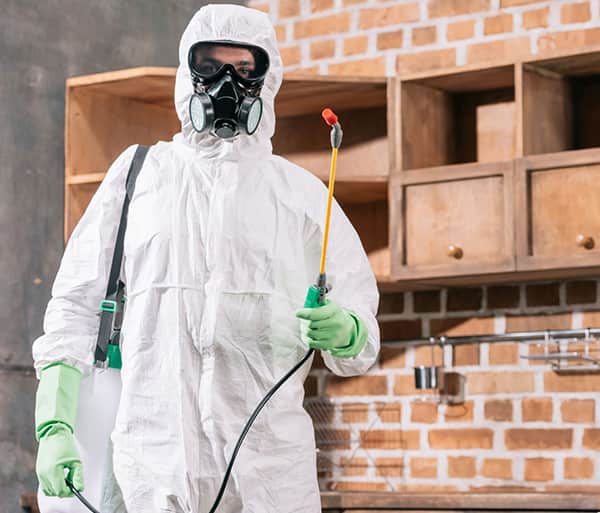 711 Pest Control, Inspection, and Treatment Anytime Anywhere in Hobart, TAS
Take no more chances and act quickly if the pest infestation is a problem for you. 711 Pest Control is your ultimate destination for Pest Control, Inspection, and Treatment anytime anywhere in Hobart, TAS. We offer pests, termites, insect inspection, treatment, and preventative services. Our competent team of pest and termite control specialists is highly educated to detect and eliminate pests. Furthermore, we are a regional termite and pest control service company that is available 24 hours a day for residential and commercial pest control in Hobart. Our termite and pest treatment experts have plenty of experience in controlling these nasty aggravations. Share your Hobart Pest Control needs with us and get the right service at the right time.
Why Our Services Are Unparalleled For Pest Control in Hobart
We professionally deal with pests and insects as we are a certified team holding Certificate III in Urban Pest Management. Our prices are very competitive. Our staff is well trained in eliminating pests. We have extra given benefits of hiring us:

Reliable Team of Pest Exterminators
Our company is more than just pest controllers. We have a trustworthy team of pest controllers.

Eco Friendly and Use Low-risk Chemicals
All our pest-eliminating substances are made up of low-risk chemicals. None of our products will harm anyone in your family including your pets.

Experienced Staff
Our experience in the pest control industry has made us more knowledgeable and we can deal with any pest problem you may have. There is a possibility that we have already dealt with the same problem in the past.

Fully Insured and Licensed
Our technicians are certified individuals. They can carry out all the pest control services, and treatments in the most suitable way.

Fair Pricing and Professionals
We have never kept any hidden charges for any of our services. Our clients are our family. We feel delighted in maintaining long-term relationships with our clients.
Get Same Day Pest Control Service in Hobart Spiders, Bed Bugs, Mice, Rodent, and Bird Treatment
Choose our Hobart pest control services and get the team with all resources on the same day as booking. We have solutions for Spiders, Bed Bugs, Mice, rodents, and Bird Treatment. Our other treatments are ant pest control, flea pest control, and cockroach pest control service.
Bed bugs can disturb your sleep and our team can remove bed bugs. We have the best team and plan for bed bug treatment. We are famous for treating bed bugs in an eco-friendly way.
Get in touch with us to get the best experts for Rodent and Mice Removal. We have traps, rodenticides, pesticides, and other treatments to remove rodents and mice.
Say goodbye to poisonous and non-poisonous spiders with our experts in Hobart. We remove spiders and their webs. We use safe methods to make your house free of spiders. Maybe you will not face spider infestation for many months after your treatment.
Ants can be a major nuisance in your home or business. Our team has the knowledge and experience to identify and eliminate ant infestations quickly and effectively. We use safe and eco-friendly methods to ensure that your space is ant-free.
Wasps can be a danger to you and your family, especially if someone is allergic to their stings. Our team is equipped with the necessary tools and expertise to remove wasp nests safely and efficiently. We prioritize the safety of both humans and the environment.
Cockroaches are one of the most common household pests, and they can carry diseases and cause allergies. Our team has the expertise and equipment to identify and eliminate cockroach infestations effectively. We use safe and eco-friendly methods to ensure your space is cockroach-free.
Possums can cause damage to your property and make noise at night. Our team can safely and humanely remove possums from your space and prevent them from returning. We prioritize the well-being of both the possums and your property.
Fleas can be a major nuisance, especially if you have pets. Our team has the expertise and equipment to identify and eliminate flea infestations effectively. We use safe and eco-friendly methods to ensure that your space is flea-free.
Silverfish can damage paper and fabrics in your home or business. Our team has the expertise to identify and eliminate silverfish infestations effectively. We use safe and eco-friendly methods to ensure that your space is silverfish-free.
Flies can be a major nuisance, especially in commercial spaces. Our team can identify and eliminate fly infestations effectively. We use safe and eco-friendly methods to ensure that your space is fly-free.
Bird Treatment Hobart
We have all the resources for bird treatment and it is important because you need a completely different plan for this pest. We use spikes, nets, false predators, and other things to make your property bird and nest free.
Book Our Pest Control Inspection Today
Need a complete solution for Pest Control Inspection for homes, commercial areas, and public properties! Call us on 03 6351 9890 to hire our Pest Control Inspectionlers in Hobart and nearby locations.